BILAVA —

Table centrepiece.
Enameled lava stone 2019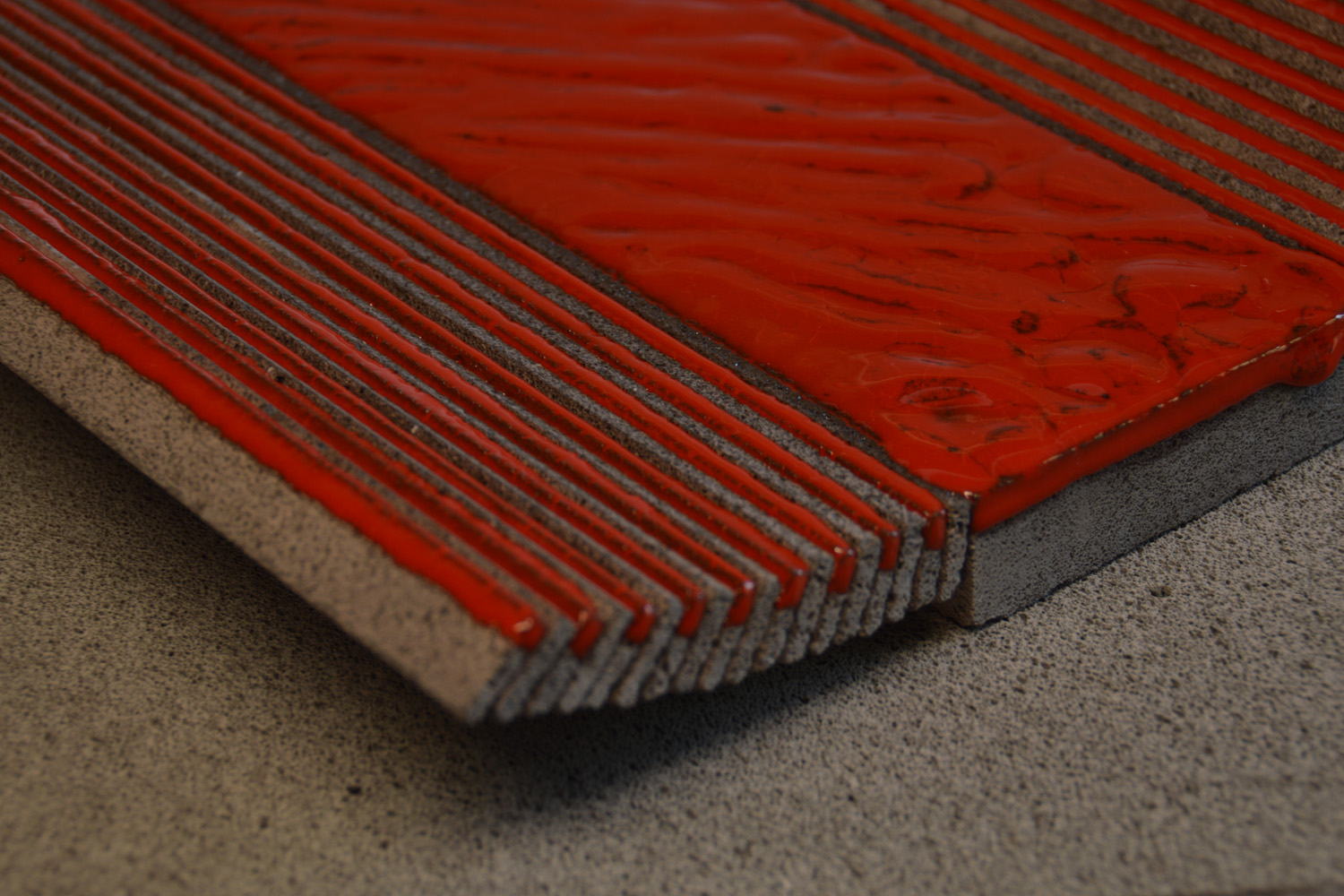 Table centrepiece created on the occasion of " Lave et design" exhibition, which took place " in the "Musée Marcel Sahut " of Volvic, at the foot of volcanos and lava flows. A place where you can find our lava supplier,
Mallet
's carrer.
Inspired by glass craft, we established and innovative process to design volumical objects thanks to enamel knowledges.
In this artistic context, we did work on a serie of unique pieces in order to push the aesthetic and technical limits of the process. Indeed, thanks to a lot of practice, now we can design objects with several colors.
Centre de table créés à l'occasion de l'exposition "Lave et design", qui se déroulait au Musée Marcel Sahut de Volvic, au pied des volcans et des coulées de lave où se trouve notre fournisseur, l'entreprise
Mallet
.
Inspirée par l'artisanat verrier, la technique du thermocollage (ici le collage de la pierre par l'email) permet de construire des volumes et de mettre en forme des objets inédits.
Dans ce contexte artistique, nous avons déclinés une série de pièces uniques afin de repousser les limites esthétiques et techniques du procédé. En effet, à force de travail nous arrivons désormais à composer des objets avec plusieurs couleurs.
Exhibition : "Lave et Design", Musée Marcel Sahut, Volvic (63).
Edition : Verre Design ( Jonathan Ausseresse )
Design : Gaëtan Didier.