CAVITES —
Stool
Textured glass 2019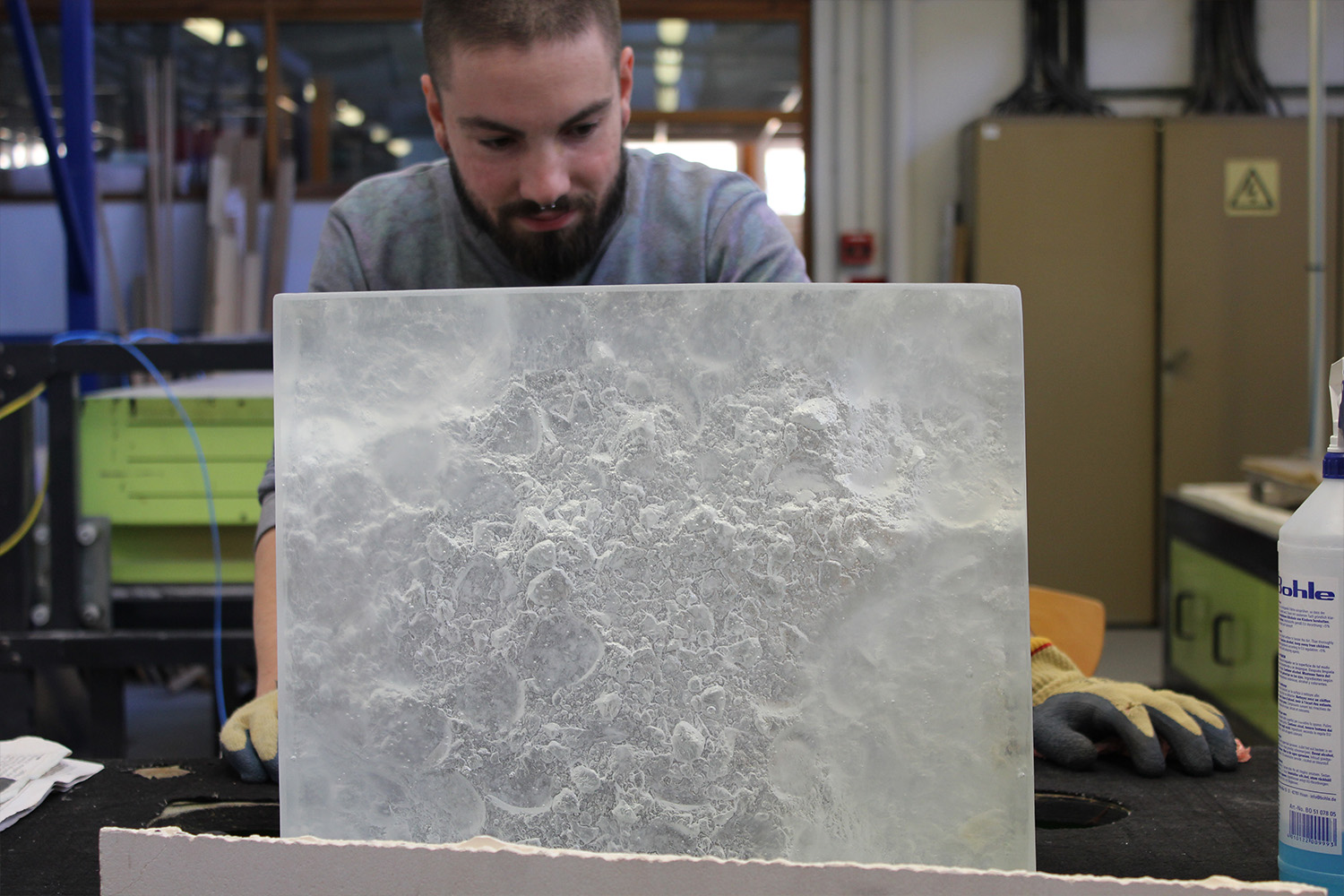 The sculptural shape of this stool allows to observe the meeting of two minerals masses which naturally evokes rock formation. The folding of the shape generates a visual effects which shrouds the regard and suggest the feeling you can have within a cave.
The "Cavités" stool is also a dialogue with Matthieu Gicquel, a glassmaker who is searching to explore new glass processes. He is recognised for his singular approach of textured glass.
La forme sculpturale du tabouret permet d'observer la rencontre de deux masses minérales qui évoquent naturellement des formations rocheuses. Le pliage de la forme génère un effet visuel qui enveloppe le regard et fait penser à la sensation que l'on peut avoir au sein d'une grotte.
Le tabouret "Cavités", c'est aussi un dialogue avec Matthieu Gicquel, un verrier qui cherche à explorer de nouveaux procédés dans les métiers du verre. Il est reconnu pour son travail singulier du verre texturé.
Edition : Matthieu Gicquel.
Design : Gaëtan Didier.
crédit photographique : © Frédéric Martin.